Some times, to go out and see something new, you only need to look at the old and familiar through new eyes. It helps if you have an old dog, who does not want to walk and stays in one place for a long long time, sniffing at something.
So while you stand and wait for him to finish whatever he is supposed to finish, you look around. That is what happened to me in our old familiar park.
Perhaps it was the last night's rain coupled with the timid morning sun, making designs in different shades of green with the twin brushes of light and shadows. It was beautiful and it woke me up.

Then I saw the cyclamen flowers in the window. Blood red and pristine white. Like Red Riding Hood and Snow White, had taken leave from the children's storybooks, to go out for a walk. Are they just friends or is it something more serious, I wondered idly, thinking decidedly about things that do not belong to children's story books.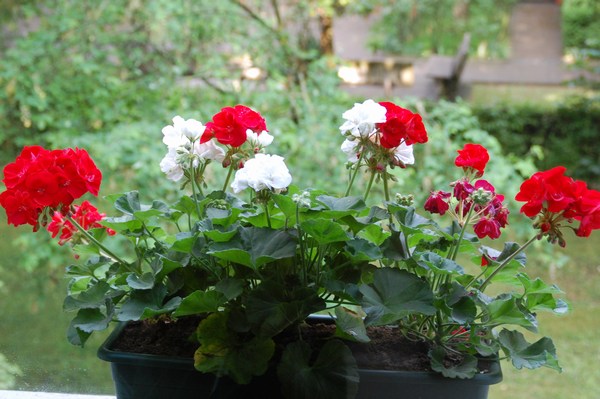 My dog's next stop was a plant with pinkish bell like flowers, still wet from the rain. The petals were raised up with airy windows between them, like ramparts of a Gothic church.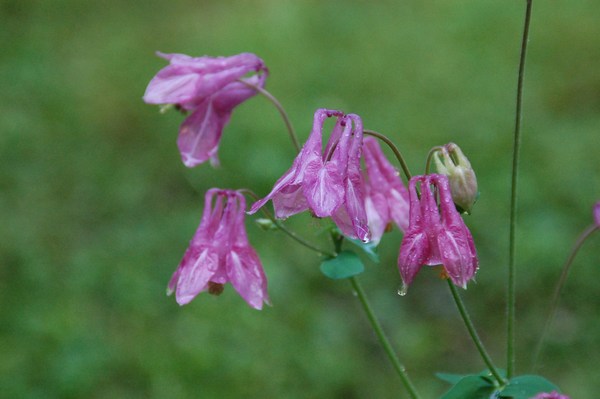 A dark brown plain looking bird was practicing its twirling calls, varying the rhythm and the sound like a virtuoso Hindustani music performer doing early morning riyaaz of his aalaps.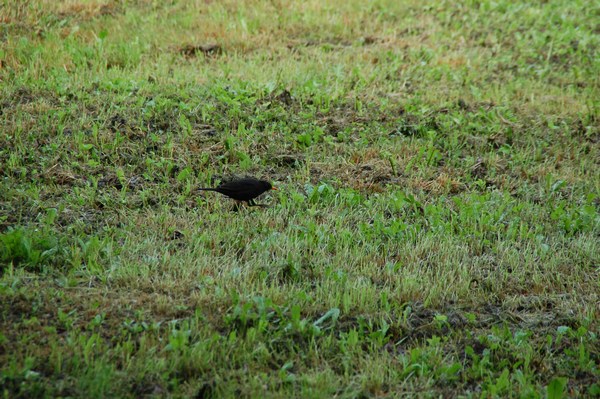 It was then that I noticed the small pink flowers on the maple tree. Flowers on a maple tree? I had never seen any flowers on any maple tree. This particular tree, is slender with delicate leaves, that turn into red, auburn, burnt sienna and golden brown in autumn. It does not look like the usual Italian maple trees, that are heftier and taller with more elongated leaves, that do not show so many shades of colours in the autumn.
I had to pull my dog till I could get a closer look at those pink maple flowers. Then I saw, these were not flowers, but the usual maple seeds with unusual red coloured wings. Perhaps when new seeds come out, they have this red hue in the beginning that fades away in a couple of days, I wondered. I must check them every day to see how do they change colour!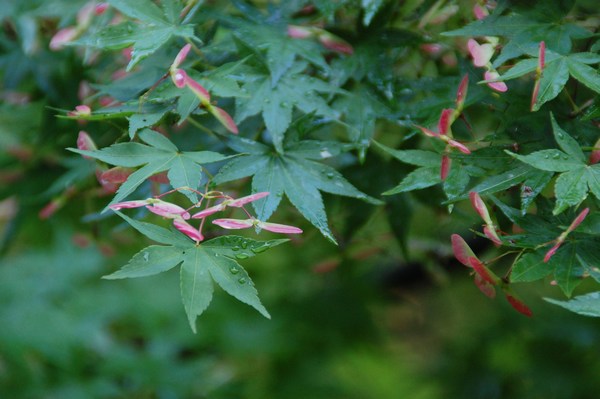 A more Italian looking maple tree, a short while later, had much bigger seeds and even its wings had a faint pinkish glow.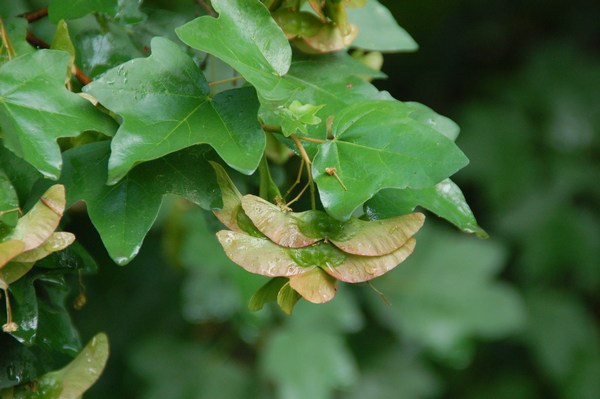 Brando' my dog's next stop was underneath a lime tree. There was a wonderful fresh and delicate perfume coming from the lime flowers, hanging from the under-surface of skate-board like projections.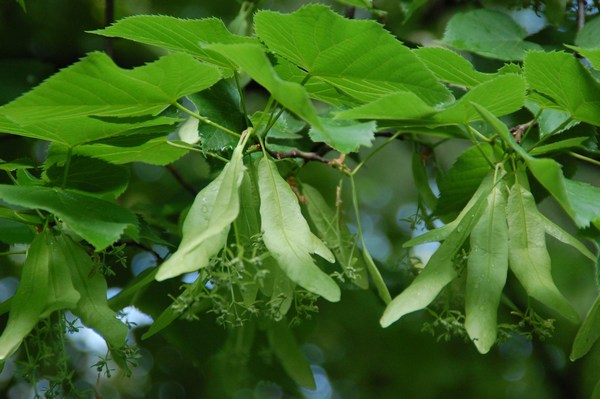 Another dog, an old enemy of Brando, passed by and the two broke out in a familiar barking contest. Somehow this short exchange of barking, woke him up and he started moving more quickly.
"Hello", I said to the old plane tree. It is huge and must be 40-50 years old. It is my old spiritual master and I am superstitious about it, so I am not putting his picture here.
I had found him 4-5 years ago, after reading a book of Michael Crichton. Crichton is better known for his bestselling books like Jurassic Park and Congo, but he had also written on other themes, like his spiritual quest. In that book, he had talked about his journey to a desert, where he had sat in front of a cactus tree and meditated for a long long time, perhaps a few days, till the spirit of Cactus had come and spoken to him.
That book had strong impact on me. So after reading it, while talking out Brando to the park, I had tried to talk to all the trees to see if my spiritual guru could be hidden there, and thus I had discovered the spirit of the old plane tree. This particular tree is placed at a place where our local water canal makes a sharp turn and there is a small water fall. Standing near the waterfall, listening to the gentle sound of water and feeling this huge presence of the tree-spirit is a wonderful experience.
Finally we reached the central path of the park, lined with horse-chestnut trees on both sides, in full bloom with white cones of small flowers with specks of red in them. As we walked underneath, flowers came floating down on our heads, reminding me of a scene from Satyam Shivam Sundaram, where a scantily clad Zeenat Aman with half her face covered with her sari, is lying close to a handsome Shashi Kapoor, and technicolour flowers fall down on them.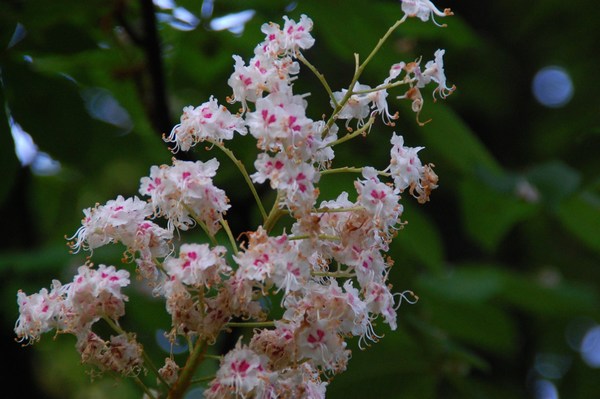 Even if Brando does not resemble Zeenat Aman, I could imagine myself to be a young Shashi Kapoor.
Such a beautiful day, I thought. Perhaps we can make sandwiches and come out for a picnic lunch in the park later in the day!