| | |
| --- | --- |
| | |
Table of contents for Leh Ladakh
Road to Leh – Kanpur to Manali (Part 1)
In this may, we planned to make a road trip to make it to Manali-Leh highway which is supposed to be quite difficult with treacherous passes and roads. Going from Kanpur on road wasn't going to be an easy task given that none of us had much of experience of driving on mountains. However, we did decide and made a plan of our journey and planned to leave on 25 May 2012. The group consisted of  five friends, three men (all three teach at IITK) and two ladies, friend and her daughter of 10 year age. Before we started off, a few friends scared us that the kid will get tired, she will need oxygen and what not.. but thank god, we kept our spirits, loaded ourselves with Dymox in case of any problems and a lot of munchies..
Day-1 Kanpur to Dehradun (~500 km, via Rampur-Najibabad-Haridwar)
First, we headed to Dehradun, about 550 km from Kanpur via Rampur, Najibabad, Haridwar. We started at about 6 am and reached Dehradun at about 9 pm. We did not face much of the problem on our way except a bit of traffic ham at Rampur which was deftly avoided by our intuition. No much to see on the roads except horrible traffic and filth of UP towns so no pics on this sector, our cameras needed long rest before they went in frenzy! After reaching Dehradun, we piled on a friend's relatives who really treated us very well, fed us well, and also packed us very nice lunch and dinner for the onward journey.

Day-2 (Dehradun-Panota Sahib-Dharampur-Sabhathu-Arki-Darlaghat-Barmana-Surendernagar-Nerchowk)

Next day, our plan was to reach Manali, another 450-500 km or so drive, but there were two routes: either via Chandigarh-Mandi-Manali or via Panota sahib-Nahan-Dharampur(Solan)-Sabhathu-Arki-Barmana-Mandi-Manali. These two routes meet near Surendernagar, but the first leg is what makes difference. We thought we wont travel through the plains and avoid the rush so we decided to go via Nahan. We started at about 9.30 which was a bit late, but nevertheless.. I don't know whether it was a mistake: the road was bad for quite a bit but traffic wasn't much with sparsely populated places and the scenes were gorgeous. Soon after Panota Sahib, the beauty of mountains started and we started working, busy with the our cameras or busy looking at the nature. Worst was to be the person driving the vehicle in this situation, for whom it was an excitement as it  was his first real mountain driving experience and he did very well, 100/100. We reached Dharampur after driving for about 4-5 hours at about 2.30 pm and after covering about 175 km. Dharampur is a junction for people going towards Solan or Shimla from plains or Chandigarh/Delhi, so we faced a bit of crowd there. Had our lunch and then proceeded towards Sabathu and Arki. The roads in this stretch were basically state or district roads, traffic wasn't much but roads weren't good either. We couldn't drive fast enough, and by the time we reached Darlaghat, to join NH-88, it was quite late, about 6 pm and we hadn't traveled enough, almost 70km in about 3 hours. We realized that it would be tough to make it to Manali on the same day in good time. We then switched over and I started to drive, my first real experience of driving on mountains. However, the road towards Manali was good as except at some places, so not much of an issue. We could not much of scenery as it was getting dark, except the visible forest fire at certain places on the high hills.
However, we thought that we should probably stay overnight somewhere before Manali and we chose to stay in a hotel at Nerchowk which is a small town before Mandi. We reached there at about 9.30 pm and there at the hotel, we got good food and then dozed off soon to start next day.
Day 3: Nerchowk -Mandi- Manali (~115 km)
Next day started with a nice breakfast of Alu Pranthas along with tea and then soon set off to really enter the hills. First we hit Mandi which is kind of a valley town where the new IIT is also being set up. We did not stop over at Mandi and winding roads via Kullu soon took us to Manali. The exciting feature on this route was presence of a quite long tunnel at Aut after Mandi and then as Manali comes closer, one can see a glimpse of snow capped peaks. Otherwise, there is not much on this route as there is a lot of traffic as well as population. Reaching Manali is not fun as Manali is a overcrowded with tourists and it is a dirty place, Gangtok is comparatively much cleaner. Anyway, we found a good hotel (Hotel Himanshu) whose owner was a friend of a friend and gave us a good treatment. We did roam around a bit to places like Hidimba temple and the whatever market it has before planning our way to Leh via Rohtang next day.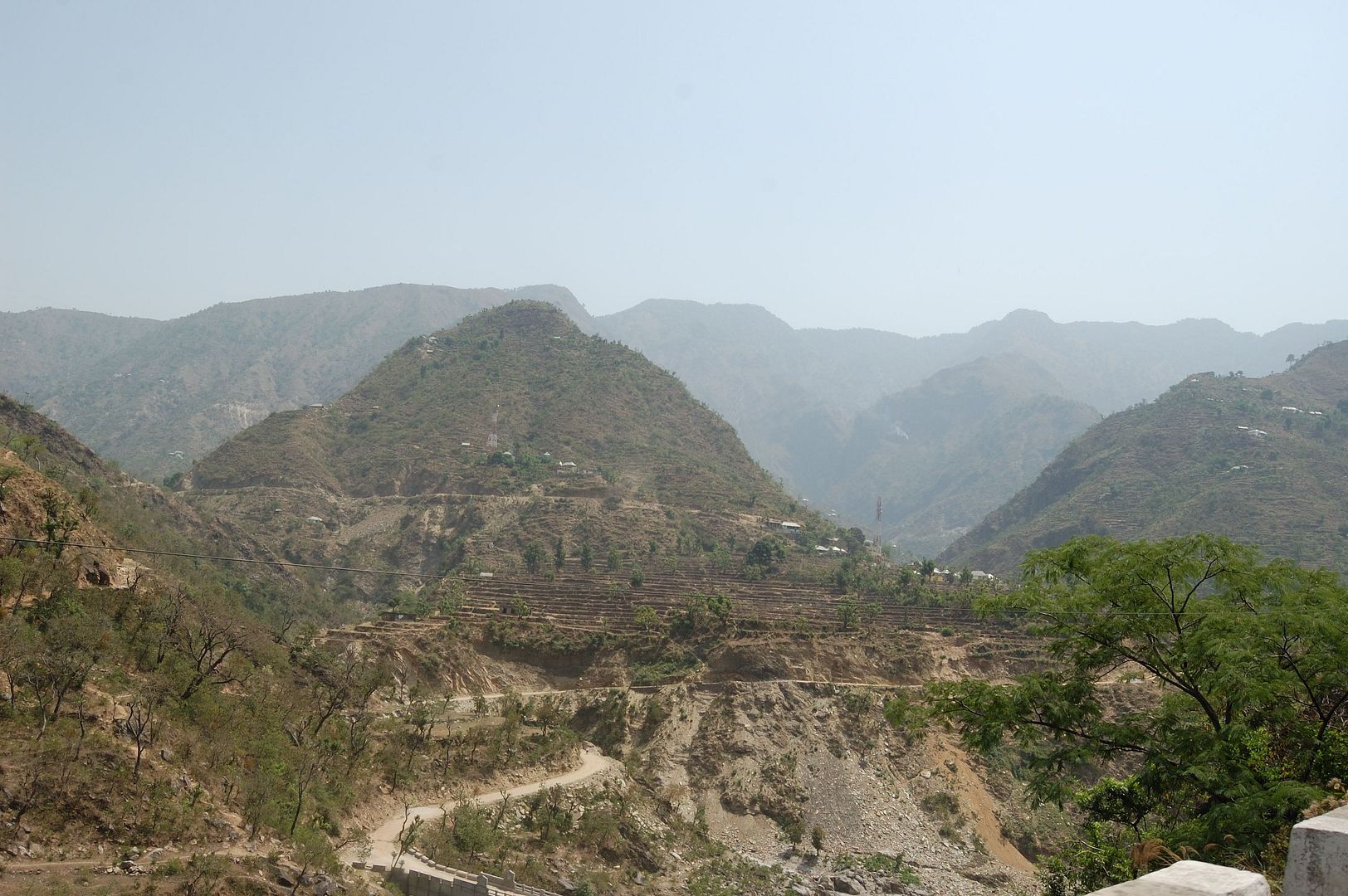 Surroundings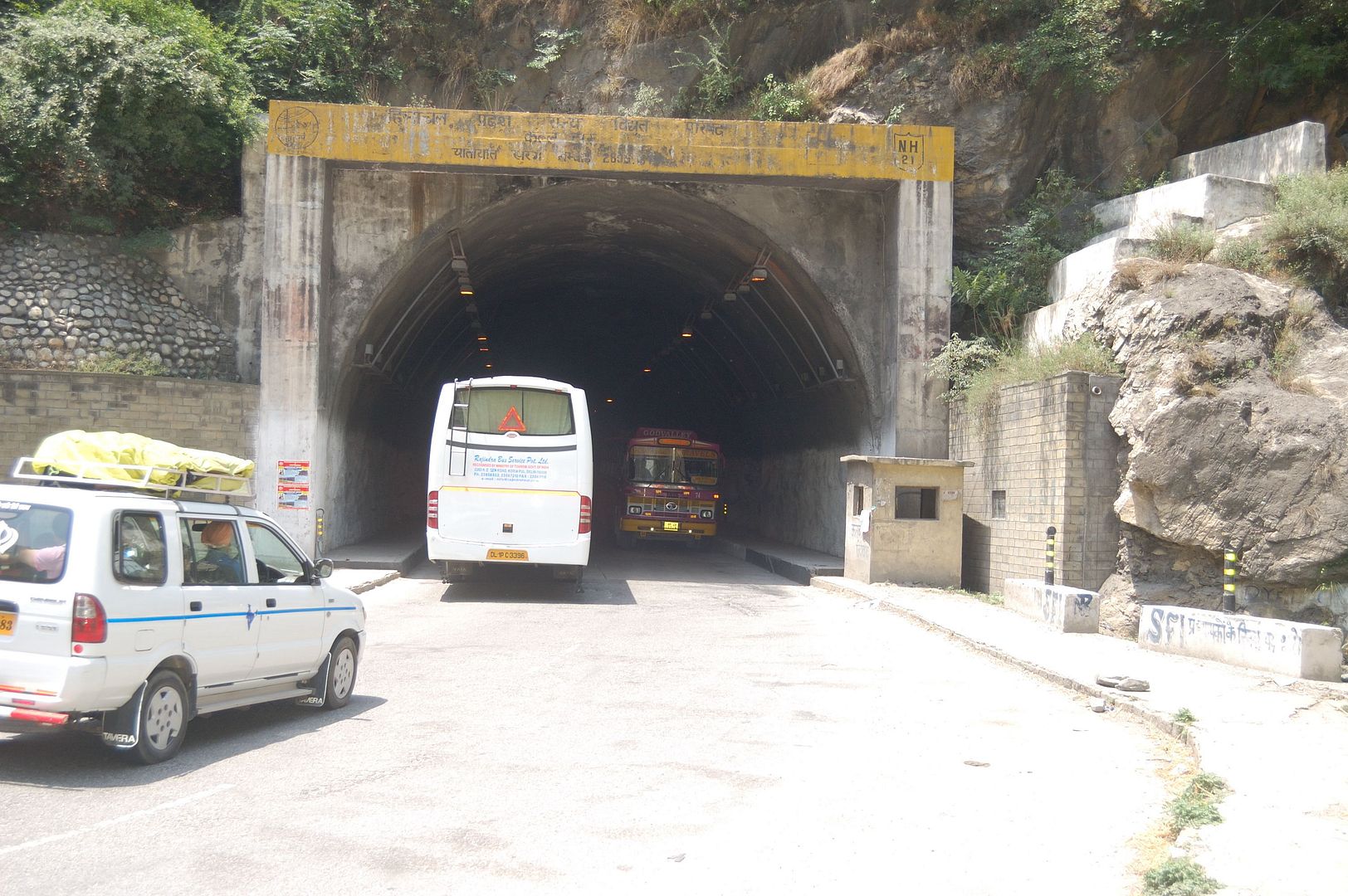 Picture of tunnel near Aut>
Manali (मनाली)
We stayed in Manali for couple of days. In this season, Manali is a horrible town with too many but uncaring and inconsiderate tourists rotting the place, honking and smoke of SUVs and litter all around. Plastic litter from polythene bags and packaged goods seems to have taken a toll over Manali's once good looking water channels and valleys and the ban on plastic looks quite cosmetic in nature. Hotels in Manali can be quite expensive, however we got a good deal thanks to another friend who arranged accommodation for us in another friend's hotel. The owner who was a local was a very nice person and in fact he treated us very nice with discount at the end. We paid about 1500 per room per day which was a good deal for the kind of hotel and service we had.
In Manali, we just roamed around nearby places and on the final day we had a walk to temple of Hidimba (Mahabharat's Bheem's other wife) which is located in nice surrounding of tall Deodar trees. Besides this temple is Ghatotkach's temple (Bheem's son from Hidimba who was killed in the Mahabharata war). However, we did not want to stay for too long in Manali.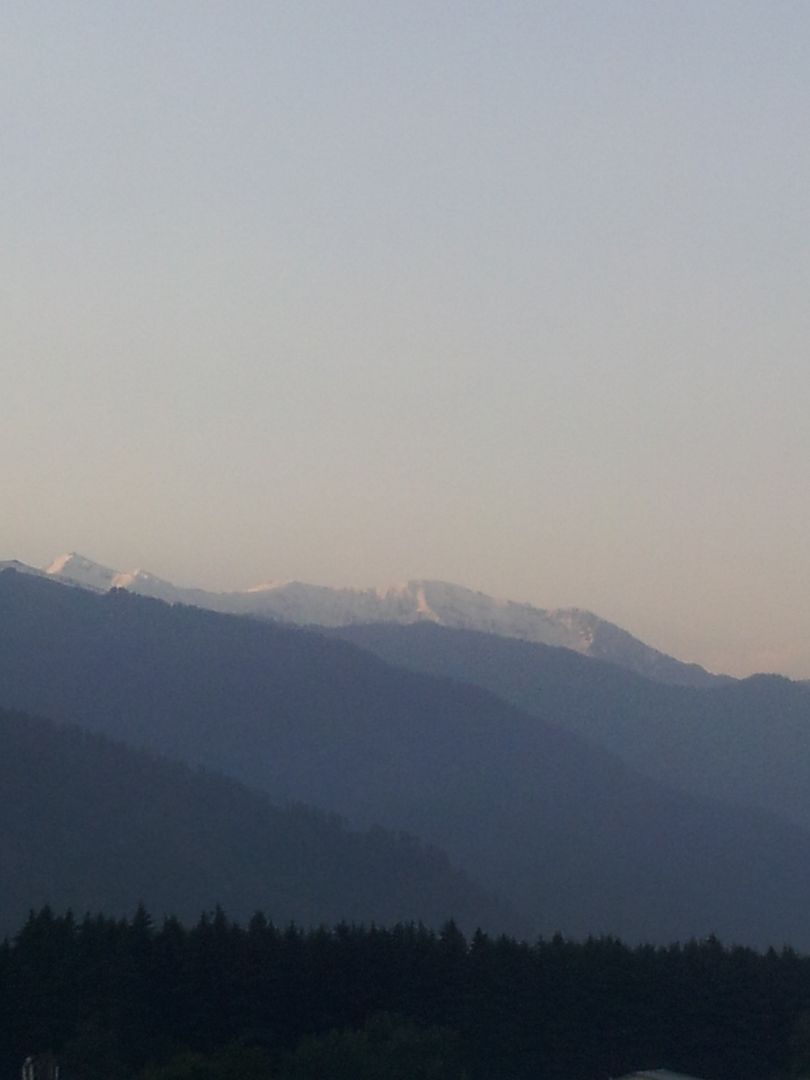 One of the views from Manali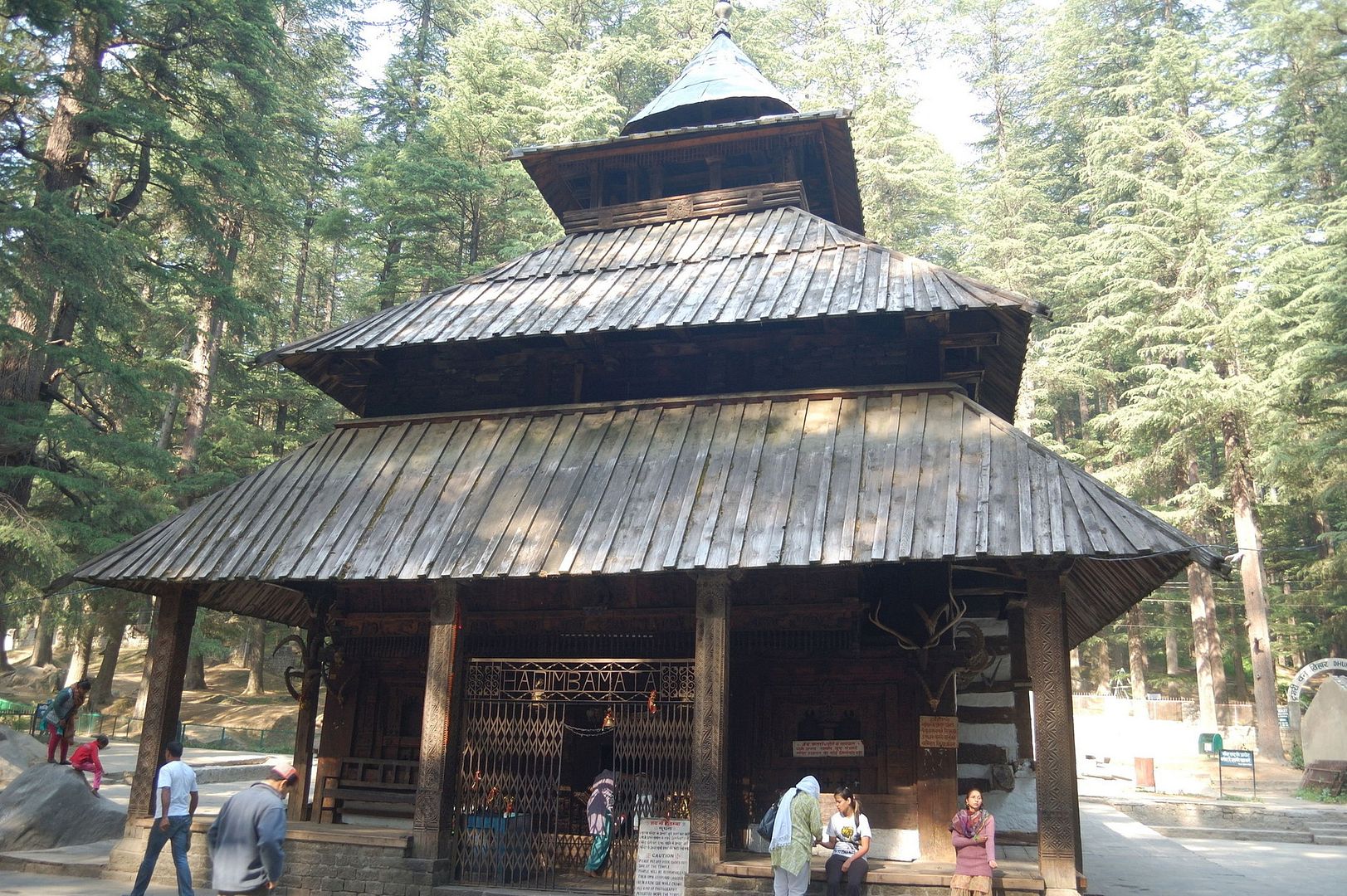 Picture of Hidimba Temple